WELCOME TO SPRING LAKE RESORT, MOTEL, & RESTAURANT
Algonquin Park Family Vacation
Spring Lake Resort, Motel, and Restaurant, where the beauty meets the abundance of peace and quiet. We are one of the most scenic Muskoka Algonquin Park Family Vacation Resort with natural wonders and focused on the comfort of our guests who want to get away from the hustle and bustle of the city and suburbs.
We offer renovated, clean, comfortable, spacious rooms and suites with a beautiful lake view, along with satellite TV and wireless internet to enhance your stay with us. And let's not forget good homemade meals in our newly redesigned restaurant and patio!
Spring Lake Resort is your Muskoka Algonquin Park Family Vacation Gateway
Located in the heart of Muskoka, next to Algonquin Provincial Park and Spring Lake, as well as the Lake of Bays, there are extraordinary collections of activities, such as, Bigwin Island Golf Club, Huntsville Festival of Arts, Muskoka Heritage Place and let's not forgot, Santa's Village, for our guest to enjoy.
We welcome singles, couples, families, and business groups who need to disconnect from their regular lives and reconnect with nature and the outdoors. Even if you are just a traveler passing by our resort, motel and restaurant, we are your perfect stop, being located 15 minutes west of Algonquin Park West Gate, right on Highway 60 in Dwight, halfway through your way to Huntsville and Dorset.
In the summer, our guests can use our complimentary canoes and kayaks to spend a leisurely hour or day on Spring Lake, or taking short hikes throughout the 52 acres of trails right outside the door.
For our snowmobile guest in the winter, the ski-doo trail conveniently passes right by us, across the road. You can also enjoy downhill skiing, cross-country skiing, snowshoeing in the area as well as snowball fights, optional!
You are all more than welcome to stop in for the night or stay as long as you like and enjoy Spring Lake Resort and Motel's comfortable rooms, suites, and hot meals.
We are a great family, singles, or couples vacation getaway. We have so much to offer and will happily provide you with information, suggestions, and advice on making your visit a memorable one. We would love to have you join us on your next Algonquin Park Family Vacation.
Spring Lake Resort, Motel and Restaurant Accommodations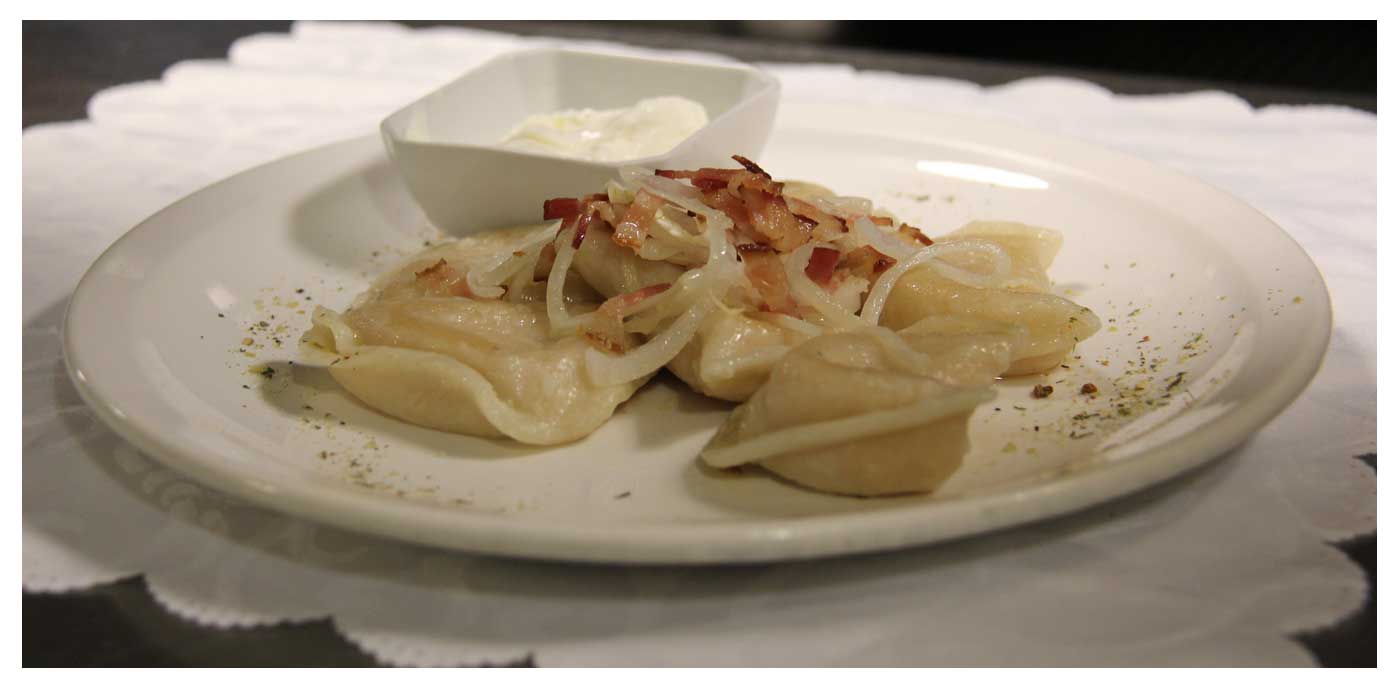 HOMEMADE FOOD
Casual Dining
We hope that you will enjoy some of our Traditional Canadian Polish cuisines such as our famous perogies.
"Or! How about our famous traditional stuffed Cabbage Rolls or a simple Roadhouse Burger?"
TRY THE BAKED ATLANTIC SALMON!
"Friendly and helpful owners."
My wife and I stopped for a night on our bike trip around the Haliburton Highlands. Great location with nicely landscaped property and private sandy beach. The room was nicely updated and decorated. The food in the restaurant was excellent. Jack was kind and helpful with lending me tools to tighten my highway pegs and replace a blown fuse. The price was very reasonable and we look forward to returning soon.
KEVIN D Penetanguishene, ON
"Truly Wonderful Stay"
We just had a week long stay at Spring lake resort and we loved it. All the staff are just wonderful especially Jack and Irene and we can't forget Nancy who was really really helpful in terms of local knowledge, every morning she brighten our day with her cheerful helpful and friendly nature. The food was good and it was great to have such a beautiful little lake right on your doorstep with canoes and kayaks free of charge.
LittleMissOR Dublin, Ireland